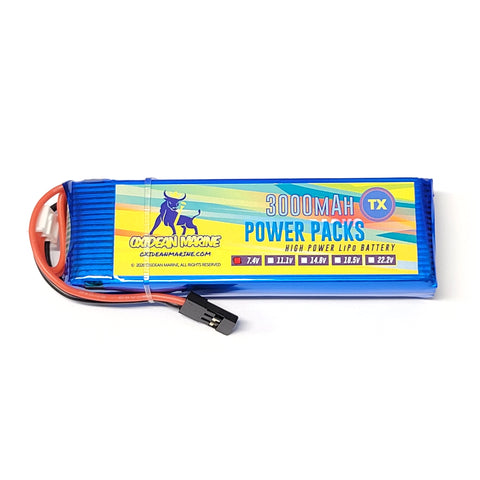 2s 3000mah 65c Oxidean Marine Graphene Power Pack for TX-01D Transmitter
Description
2s 3000 Oxidean Marine Graphene Power packs are The most reliable batteries you can put in your Oxidean Marine TX-01D transmitter!
They work great as a receiver pack, and can be used in there radios requiring a 3s battery of its dimensions.
NOT for use in the QUASAR Radio (1S MAX)!
Servo style (3-pin black) connector
SKU: OXM-00067