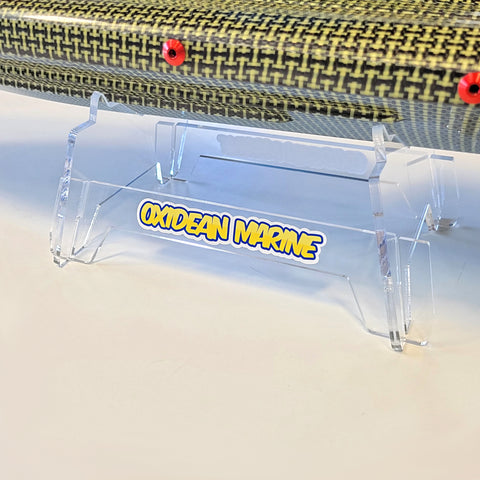 RC Boat Stand for Oxidean Marine Dominator and Other Mono/Deep Vee
Description
Clear acrylic "V-bottom" stands! These gorgeous stands are sure to compliment most any V bottom R/C boat. Laser-cut acrylic is 1/4" thick! Stand Length is 11.1"  and Width is 7.8". Cradle area is about 4.8" Wide. Tall height fits both our Dominator as well as many other makes and models.
Decals on the sides are optional. You can choose to apply them to the stand or anywhere else your heart desires!
Includes: (1) Stand & (2) Oxidean Marine Decals
These stands are 100% made in the USA!
Note: These stands ship with protective film to make sure they get to you in perfect condition. You will need to peel off the protective film before assembly.
SKU: OXM-00147