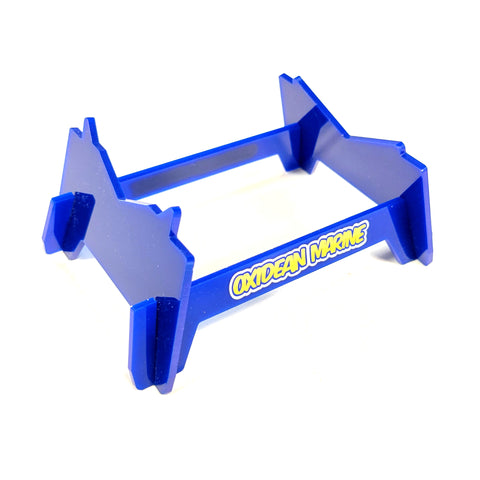 RC Boat Stand for Oxidean Marine Mini-Dom and Other Mono/Deep Vee
Description
Acrylic "V-bottom" Boat Stands! These gorgeous stands are sure to compliment most any smaller V bottom R/C boat. Length is 5.6" and Width is 3.9". Height fits both our Mini-Dom and many other makes and models.
Decals on the sides are optional. You can choose to apply them to the stand or anywhere else your heart desires!
Includes: (1) Stand & (2) Oxidean Marine Decals
These stands are 100% made in the USA!
Note: These stands ship with protective film to make sure they get to you in perfect condition. You will need to peel off the protective paper/film before assembly.
SKUs: Clear: OXM-00142, Blue: OXM-00143, Red: OXM-00144, Yellow: OXM-00145